The Interfaith Social Action Council sponsors scholarships to accredited colleges and universities for graduating seniors from East Bay, Lennard, and Sumner High Schools.

Applications are available at each school's Guidance Office starting in January. Applicants must be a citizen of the USA. The application requires two personal recommendations and a personal essay. The guidance office will attach a Student Record Summary and send the packet to the ISAC's Scholarship Committee.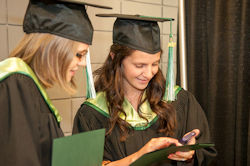 Approximately 20 applications from each school will be chosen for an interview with the Scholarship Committee. Scholarships are judged/graded on GPA, community service, school activities, leadership, employment opportunities and the interview. Community (volunteer) service hours may be obtained by volunteering at the Nearly New Shop.

If chosen, the applicant must complete the necessary forms. $2000 will be awarded each year for 4 years to full time students keeping a GPA 2.5 for undergraduate studies. Scholarship monies are sent directly to the college/university, and may be used for tuition, books, supplies, room & board, lab fees, etc.

"Mature Student" scholarships are also funded by the Council and awarded through the Hillsborough Community College (HCC) Foundation. Mature students enrolled at Hillsborough Community College from the South Shore area wanting to finish a degree or upgrade a certification are eligible to apply. Please visit the HCC Foundation for more information.
East Bay, Lennard and Sumner High Schools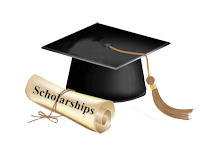 Our goal is to support college-bound students! The Interfaith Social Action Council sponsors competitive college and university scholarships for graduating seniors from both East Bay and Lennard High Schools. Applications for Scholarships go through school counselors and are awarded to students for any accredited college, university or trade school. ​See your guidance counselor to find out about the 80 to 100 scholarships of $2,000 each awarded each spring by the Interfaith Social Action Council which are renewable for as many as four years, if the student maintains a 2.5 or higher GPA. Local schools with an approved IRS designation of 85-8012621971-c-8 are eligible to have their guidance counselor contact us at 813-642-9099 for scholarship assistance for graduating students.